Young Dutch defender Matthijs de Ligt made an instant impact for new club Bayern Munich after he found the back of the net as a substitute in the 6-2 win over MLS team D.C. United on Wednesday night. It was his first game for the reigning German Bundesliga winners since his big move from Juventus in the Italian Serie A. De Ligt was unveiled as a new Bayern Munich player a few days ago after the Germans agreed a deal worth €80m for him. The five-time European champions will pay an initial fee of €70m for de Ligt plus €10m in add-ons.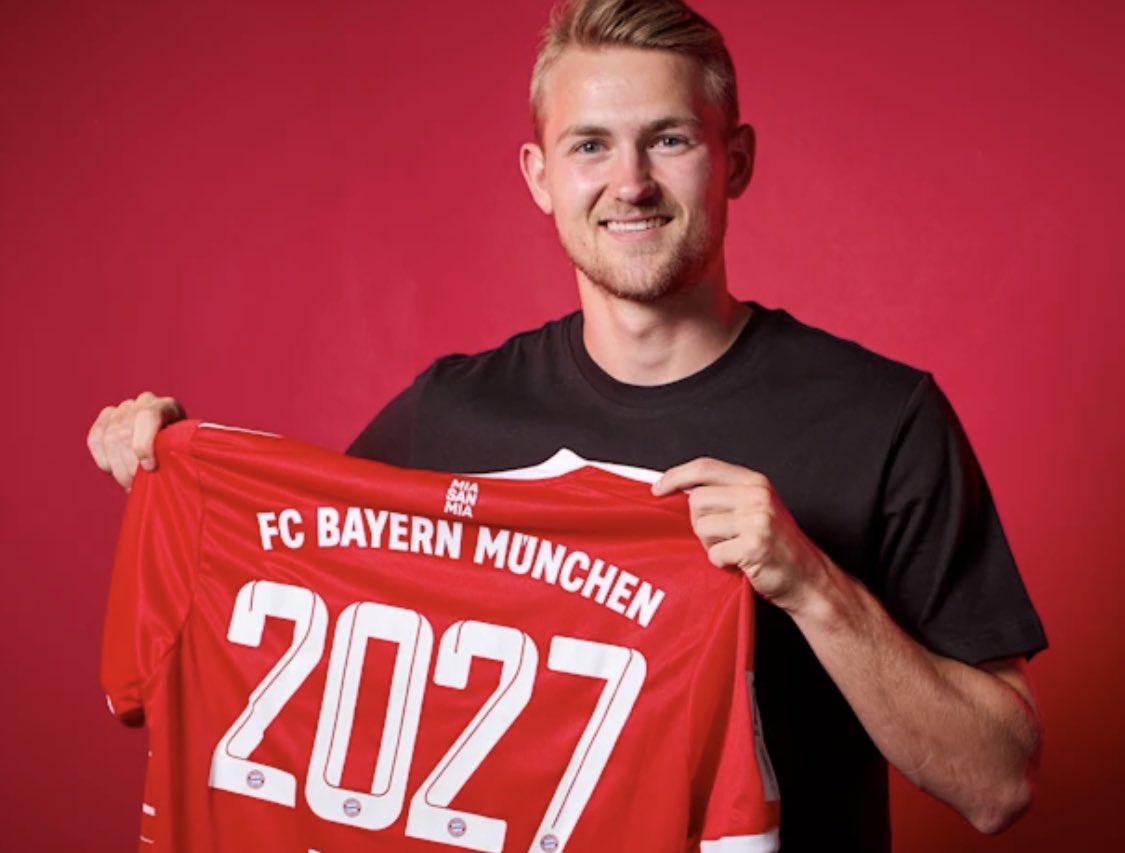 De Ligt has made one of the biggest moves in the transfer market this summer and it's expected to boost his status in the Dutch team under manager Louis Van Gaal ahead of the World Cup 2022 tournament. The new Bayern Munich defender is presently not a guaranteed starter for the Dutch team with the World Cup 2022 tournament in Qatar just some months away. The transfer to Bayern Munich could help his chances to earn a starting XI spot alongside Liverpool defender Virgil Van Dijkat the heart of the Dutch defenceat the World Cup 2022 tournament in November/December this year.
For theD.C. United game, de Ligt came off the bench to join the likes of fellow new signing Sadio Mane, Marcel Sabitzerand Serge Gnabry on the scoresheet. Mane (penalty), Sabitzer and Gnabry had all scored in the first half to give the German champions a three-nil lead at the half-time break. It took two second half minutes for de Ligt to score a fourth Bayern goal. Joshua Zirkzee and Thomas Mueller also scored for the former European champions.
De Ligt and Bayern are next in pre-season action against Manchester City on Saturday night. It remains to be seen if Dutchman de Ligt will make his first Bayern start during the game.